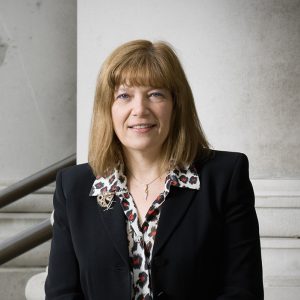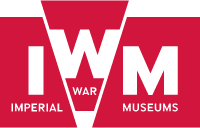 Director-General of Imperial War Museums
Diane Lees is the Director-General of Imperial War Museums, the cultural lead for the Centenary of the First World War, and is a Trustee of 14-18NOW, the Centenary's Cultural Programme. Diane is a Trustee of the IWM Development Trust, The Gerry Holdsworth Special Forces Trust, and the Army Museums Ogilby Trust. She serves as Vice President of the American Air Museum in Britain and is a member of the Women Leaders in Museums Network (WLMN). Diane also sits on the judging panels of the Museums + Heritage Awards and she is a member of the Holocaust Memorial Day Trust's Experts' Reference Group. In 2016, Diane chaired a review of the Higher Education Funding Council for England (HEFCE)'s Museums, Galleries and Collections Fund.
From April 2013 to March 2017, Diane chaired the National Museum Directors' Council (NMDC). In April 2014, she was appointed to the University of Lincoln's Board of Governors and in January 2015, to the University of Oxford Humanities External Advisory Board. In December 2014, Diane was awarded a CBE in the Queen's New Year's Honours list for services to museums, and in July 2015, was awarded an Honorary Doctor of Letters Degree by the University of Reading. In June 2017 she was awarded an Honorary Doctor of Arts by Nottingham Trent University.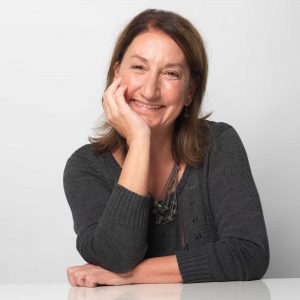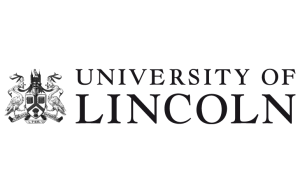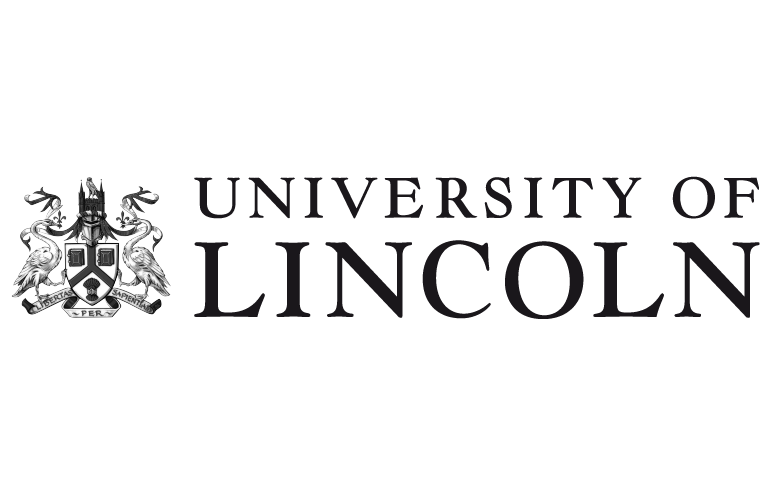 Vice Chancellor, University of Lincoln
Mary is Vice Chancellor of the University of Lincoln. She is a graduate of the University of Cape Town and the Open University where she obtained her Doctorate in Social Policy in 1998. Her research interests are focussed on life histories, social mobility, higher education students and community development. Mary has a strong track record in all aspects of University management, having worked in senior roles in three different universities. Since joining Lincoln she has established and grown the first new Engineering School to be created in the UK for more than 20 years (in collaboration with Siemens plc) and successfully led the development of Science provision at Lincoln (including the Schools of Chemistry, Pharmacy and Physics and Mathematics). Passionate about the student experience, Mary seeks to continually drive change and improvements in the partnership with students and the academic community, working closely with the Students' Union at Lincoln.
Mary is a board member of the Higher Education Funding Council for England (HEFCE), Chair of HEFCE's Teaching Excellence and Student Opportunity Committee, member of Universities UK's task force on Social Mobility, and Vice Chair of the Equality Challenge Unit. Mary is also the Founding Director of the Greater Lincolnshire Local Enterprise Partnership (GLLEP) and a member of the Greater Lincolnshire Leaders Board. She is also a Director on the Brayford Trust, Lincolnshire Economic Action Partnership, Lincoln Science & Innovation Park, a Trustee of Lincolnshire Bomber Command, Chair of Lincoln Arts & Cultural Partnership and Chair of Members of the Lincolnshire Educational Trust.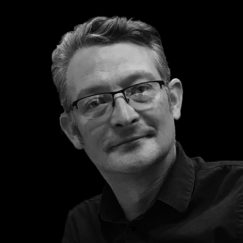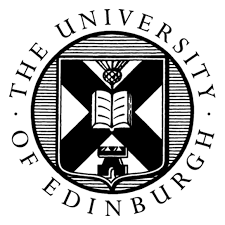 Chair of Design Informatics, University of Edinburgh
Prof. Chris Speed is Chair of Design Informatics at University of Edinburgh where his research focuses upon the Network Society, Design for the Digital Economy, and The Internet of Things. Chris collaborates with a wide variety of partners to explore how design provides methods to adapt, and create products and services within a networked society. He especially favours transgressive design interventions, to help identify and promote the values we care about most, including coffee machines that order their own ethical supplies, hairdryers that ask you to wait for the right time to blow dry your hair, and apps for sham marriages. Chris is co-editor of the journal Ubiquity and co-directs the Design Informatics Research Centre that is home to a combination of researchers working across the fields of interaction design, temporal design, anthropology, software engineering and digital architecture, as well as the PhD, MA/MFA and MSc and Advanced MSc programmes.
Chris has an established track record in directing large complex grants with industry partners, being involved in 25 research grants (leading on 10) since 2009 across ESPRC, ESRC and AHRC. He was PI to the EPSRC funded Tales of Things project that collaborated with museums, galleries and the international charity Oxfam to add stories to second hand artefacts. Chris also led the Walking Through Time project that replaced contemporary Google maps for historical maps of Edinburgh, allowing them to walk over forgotten railway tracks and swim in long lost Lochs. Recently awarded £6m (£5.5m AHRC & £0.5m SFC) to lead the Creative Informatics R&D Partnership, one of the nine AHRC funded Creative Industries Clusters, Chris is working with tech start-ups to explore data driven innovation for museums, galleries and libraries.
Panel speakers to be announced soon…