Monday 3 June, 4.15pm
Tipping Technologies
LPAC Studio 2
Digital Play Panel
'Playing with cultural heritage'
Chair: Prof Stephanie Hemelryk Donald (University of Lincoln)
Panel:
Dr Jussi Holopainen (University of Lincoln)
Dr Andrew Elliot (University of Lincoln)
Philip Carlisle (University of Lincoln)
Abstract
This panel addresses the role of play in contemporary culture. Our discussion focuses on three intertwined issues: first, how the artefacts, affects, affordances and memories produced through digital play might be preserved as a dynamic aspect of the cultural heritage. Second, how digital play and digital playfulness can be used to reveal aspects of cultural heritage with wide historical and geographical spread, in other words, how to play with the pasts. Third, the role of play, and especially digital play, in sustaining, invigorating, and challenging contemporary culture.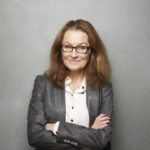 Prof Stephanie Hemelryk Donald
Distinguished Professor, Centre for Culture & Creativity
University of Lincoln
Stephanie Hemelryk Donald is Distinguished Professor of Film in the College of Arts. She leads research and impact activities in the Centre for Culture and Creativity. Her research and supervision covers comparative studies in world cinema and art history in European and Asian contexts, children's media, migration, place-branding and film, and contemporary visual arts and art history in China. She has served as Chair of the Australian Research Council HCA (Humanities and Creative Arts) panel, and she also served on the 2012 HCA ERA (Excellence in Research) panel in Australia. She was Deputy Convenor of Humanities for the Hong Kong RAE Committee in 2014, and remains a Fellow of the Royal Academy of Arts (UK), and Fellow of the Australian Academy of the Social Sciences. She has been Visiting Professor at the Institute for Communication at the University of Leeds (2013), at UvA, Amsterdam (2011), and Kings College London (2008). She served as Academic Lead for Refugees and Migrants at the University of New South Wales (2017-2018) and whilst there curated an event on debt and the modern refugee (screened on the worldwide Australia Channel, January 2018). She has contributed to the iCinema Research Centre for Interactive Cinema as a joint director and distinguished professor. Prior to commencing as an academic in Australia and the UK, she worked as an actor.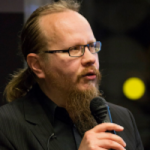 Dr Jussi Holopainen
Senior Lecturer
University of Lincoln
Jussi's current research interests include experimental game design, playful design for cultural heritage, and aesthetics of gameplay. He has authored or co-authored several pieces on game design, most notably Patterns in Game Design (Charles River Media, 2004), and he has been an active member of the Digital Games Research Association since 2003.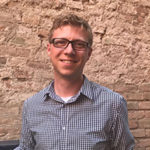 Dr Andrew Elliot
Senior Lecturer
University of Lincoln
Andrew is Senior Lecturer in Media and Cultural Studies at the University of Lincoln, where he teaches cultural studies, media studies, history, film, and television. He is the co-editor of Playing with the Past: Digital Games and the Simulation of History, which offers a specific and detailed analysis of representation of history in digital play.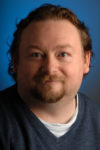 Philip Carlisle
Senior Lecturer
University of Lincoln
Having spent more than a decade creating commercial video games, in 2004 Philip moved into academia where his focus has been the creation of believable characters. Philip's research takes him across a broad spectrum of interests, mainly involving the use of technology in pursuit of new interactive and creative forms of media.