Monday 3 June, 4.15pm
Institutions in the 21st Century
LPAC Studio 1
Libraries & Archives Panel
'Libraries, Archives and Digital Heritage: Projects and Prospects'
Chair: Ian Snowley (University of Lincoln)
Panel:
Ayub Khan MBE (Warwickshire County Council): "What next for Public Libraries and Digital Heritage"
Jacob Frederickson (British Library): "The Single Digital Presence for Public Libraries"
Justine Mann (UEA): "Build it and they will come – Establishing The British Archive for Contemporary Writing (BACW)"
After brief presentations from panellists, delegates will be invited to raise and discuss areas of current concern with the panel.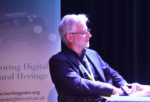 Ian Snowley
Dean of Student Learning Development & University Librarian
University of Lincoln
Ian Snowley is Dean & University Librarian at The University of Lincoln, with overall responsibility for archives and special collections in the University, and a coordinating role in respect of heritage and culture through co-chairing the University's Heritage and Archives Network (HAN).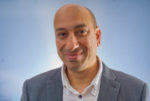 Ayub Khan MBE
Head of Face to Face Services
Warwickshire County Council
Ayub Khan MBE is a Fellow and former President of CILIP – the Library and Information Association, and a Trustee of Libraries Connected. He also sits on the council of the Shakespeare Birthplace Trust and Arts Council England West Midlands. Ayub's introductory talk will focus on public libraries' experience of digitising content and services – where they are now, and what the future may hold. He will show how advancing technology has been used to improve and enhance the library customer experience. He will point to examples of digitisation from Warwickshire – the George Eliot collection, Working Lives oral history project, and records of Births, Deaths and Marriages dating back to the early 1800s. He will outline some of the 'thorny issues' facing digitisers, and look ahead to consider what the latest techno-developments may have to offer.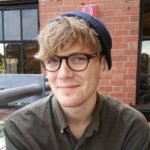 Jacob Frederickson
Researcher
British Library
Jacob Fredrickson is the project researcher on the 'Single Digital Presence' project led by the British Library and funded by Arts Council England and the Carnegie UK Trust. The scoping project has been exploring the possibility of, and appetite for, a national web presence for all public libraries in the United Kingdom.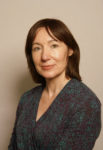 Justine Mann
Archivist
University of East Anglia
Justine Mann is an archivist at the University of East Anglia where the British Archive for Contemporary Writing was founded in 2015. Justine's introduction will centre on how the archive was established, including the adoption of a highly innovative approach to loaning writers' archives for teaching and research. It will highlight some of the the institutional benefits of working with emerging and established writers. Justine will also discuss the significant challenge of capturing and curating a writer's archive of born digital material for researcher access and where current techniques in digital archiving and digital preservation fail to capture important traces of the creative process