Wednesday 22 March, 2.05pm – 2.50pm
Parallel Sessions 4a, 4b & 4c
Hosted online
Session 4a
Chair: Dr Jim Cheshire
Andy Crouch, Director, Pansensic Ltd, UK
'Audience-i – Increasing engagement and driving informed innovation using Ethical-AI to extract new types of insight from visitor feedback'
Abstract
Partnering with Cornwall Museums Partnership, Akumen used government funding to develop an AI-driven software module and chatbot specifically to analyse visitor/audience feedback to previously unachievable levels. Akumen is world-leading in textual data analysis, using our software to identify emotions, behavioural drivers, and topics of concern to visitors/audiences. The presentation will introduce the capability and findings from 2 pilot case-studies of the product 'Audience-I' – a local museum and national short-film festival. The goal of Audience-i is twofold: 1) Provide real-time and evidence-based insights about the experiences of visitors to drive informed improvement and innovation.  2) Provide metrics to support funding applications.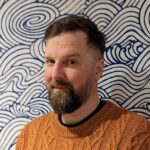 Andy Crouch
Director
Pansensic Ltd, UK
Andy Crouch has worked across many industries and loves playing with cutting-edge technology to build solutions to overcome challenges that haven't been solved yet. He has founded a couple of high-technology companies (5G and engineering systems). However, he has the most fun being a director at Pansensic where he helps design cool software using ethical-AI to help clients better understand the emotions and behaviours of their audiences.
Dr Ilianna Kollia, Researcher, National Technical University of Athens, Greece
'Artificial Intelligence Challenges for the Cultural Heritage Sector'
Abstract
Recent advances in Artificial Intelligence/Machine Learning have created new targets for the Cultural Heritage (CH) sector. In this paper we present examples of such targets and discuss the technical and staff skill requirements that CH Institutions need to take into account so as to  boost AI-related projects, networking and training activities, or to explore and find their way within the evolving AI-enabled frameworks. These involve digitization, evaluation and continuous experimentation, as well as upskilling of  CH Institutions' experts and awareness of their decision makers, to understand and effectively use the offered procedures.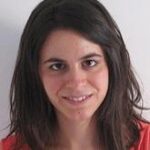 Dr Ilianna Kollia
Researcher
National Technical University of Athens, Greece
Ilianna Kollia is a Research Associate in Artificial Intelligence (AI) at National Technical University of Athens (NTUA) and a Collaborating Teaching Staff member at the Open University of Cyprus. She is working at the IT Department of Hellenic Parliament. She has worked as Senior Data Scientist/Cognitive Computing Expert at IBM in Athens. She holds a PhD in the area of AI from NTUA, in collaboration with the University of Ulm in Germany and an MSc degree from the University of Oxford in UK. She has participated as a Research Associate in several R&D projects in various sectors including Cultural Heritage.
Session 4b
Chair: Hope Williard
Leah Emary & Lucy Hinnie, Digital Skills Wikimedian, Wikimedia UK
'Connecting Heritage with Wikimedia UK: A Partnership Round Table'
Panel moderators Dr Lucy Hinnie and Leah Emary are  Digital Skills Wikimedians at Wikimedia UK.
Abstract
This round table will examine how engagement with Wiki-based projects enables cultural heritage organisations to improve the accessibility of their collections, while simultaneously empowering volunteers and members through embedded digital upskilling. We will show that highlighting marginalised and overlooked cultural histories holds great import for the future of the heritage sector, and that Wikimedia provides an ideal digital solution to address these challenges. The conversation will examine the dynamic and responsive nature of Wiki work as incursions and calls to action, while also considering the legacy of this training on a broad spectrum of cultural heritage projects.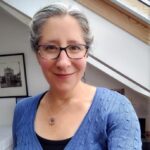 Leah Emary
Digital Skills Wikimedian
Wikimedia UK
Leah Emary is a Digital Skills Wikimedian at Wikimedia UK.
Dr Lucy Hinnie
Digital Skills Wikimedian
Wikimedia UK
Dr Lucy Hinnie is a Digital Skills Wikimedian at Wikimedia UK.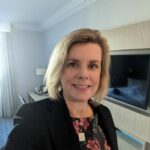 Dr Jane Secker
Senior Lecturer
City, University of London, UK
Jane Secker is Senior Lecturer in Educational Development at City, University of London. She leads the modules related to digital education and digital literacies and is Programme Director of  the Masters in Academic Practice. She is Chair of the CILIP Information Literacy Group and volunteers and is a trustee of the Faversham Society – the civic society representing this historic town in Kent. She represents the Faversham Society, which works 'to preserve the best of the heritage and fabric of the historic town of Faversham and its surrounding parishes', ensuring that the 'individual sense of place and outstanding heritage features are not lost'.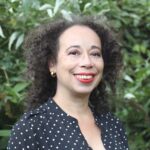 Dr Chamion Caballero
Director
The Mixed Museum, UK
Dr Chamion Caballero is Director of The Mixed Museum, 'a digital museum and archive seeking to preserve and share the history of racial mixing in Britain for future generations.'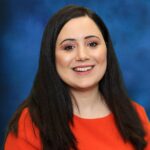 Dr Victoria Araj
Lecturer in Equality, Diversity and Inclusion
University of Lincoln, UK
Dr Victoria Araj is a lecturer in Equality, Diversity and Inclusion (EDI) at the Eleanor Glanville Institute. She is currently part of a team developing Micro-credentials in EDI at the Institute. Previously, she was a full-time Post-doctoral Researcher with the Reimagining Lincolnshire project at the University of Lincoln, which is led by Professor Heather Hughes. This public history project was initiated at the University in late 2020 and seeks to uncover diverse and marginalised histories from Lincolnshire. Victoria continues to contribute to the Reimagining Lincolnshire project.
Prior to her role at the University of Lincoln, she was a visiting Marie Curie Fellow in Sustainable Peacebuilding at Sabanci University in Istanbul and with the European Commission. She also spent time as a career mentor with the Women in International Affairs Network. Outside academia Victoria has consulted for Carnegie Middle East Center, Cambridge Centre for Palestine Studies, Lincolnshire County Council's Working Group in Anti-Racist Practice and also with a number of UK and Turkey-based refugee and peace-education charities. Victoria holds a PhD in Peace Studies from the University of Bradford and a Masters and BA in Economics and International Development with a specialism in Poverty, Conflict, and Reconstruction from the University of Manchester.
Session 4c
Chair: Dr Anna Scott
Professor Stefan Manz, Professor of Global History, Aston University Birmingham, UK
Paul Long, Creative Director, MBD, UK
'South Africa World War 1: Digital and virtual experiences'
Abstract
The presentation introduces an AHRC/Research England-funded impact project which was launched in KwaZulu Natal Museum in November 2022. 'South Africa World War One' reinvents commemoration of the First World War for the digital age, making it more widely accessible and socially inclusive. Two VREs, a digital heritage app and an education pack construct joint and equal commemoration of different population groups (black, coloured, white) through a combination of immersive storytelling and academic research. The project addresses the North-South digital divide in a province where over fifty percent of the population live in extreme or absolute poverty. www.southafricaww1.com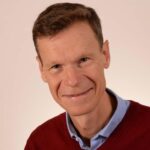 Professor Stefan Manz
Professor of Global History
Aston University Birmingham, UK
Stefan Manz is Professor of Global History at Aston University Birmingham, a Fellow of the Royal Historical Society and a Research Associate at the University of Pretoria in South Africa. He has published widely on the First World War and the history of global migrations. Exhibitions emanating from this research have been shown in museums in the UK, Ireland, the United States, Canada, South Africa and Barbados. For 'South Africa World War I', Stefan has collaborated with MBD Immersive Storytelling Ltd. The project was funded by grants from the AHRC and Research England.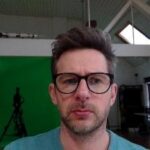 Paul Long
Creative Director
MBD, UK
Paul Long is Creative Director of MBD. MBD is an arts and heritage organisation that works exclusively with immersive media and games engine production. Their work includes Virtual reality (VR), Augmented Reality (AR) and large scale projection mapping. MBD works nationally and internationally and promotes the use of technology in reaching new audiences, and the raising of creative technology skills in the arts and heritage sector. MBD is an Arts Council NPO, a former Createch 100 ones to watch company and Digital Catapult Platinum award nominee. They have recently won a Stage Award for 'Best Digital Project 2022' for a project that told the stories of care experienced young people through a collaborative creative process.
Pawlet Brookes MBE, CEO and Artistic Director, Serendipity Institute for Black Arts and Heritage, UK
'Unearthed: Forgotten Histories'
Abstract
This presentation will share best practice from the development of Serendipity's current project, Unearthed: Forgotten Histories.  The project makes a structural difference to the recording, documentation and sharing of Black history and heritage in the UK, and to give back hidden histories for everyone to share.  Key developments include the Living Archive, Young Archivists and Serendipity's developing methodology around interpretation.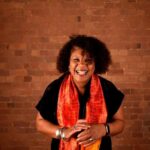 Pawlet Brookes MBE
CEO and Artistic Director
Serendipity Institute for Black Arts and Heritage, UK
Pawlet Brookes MBE is the founder, CEO and artistic director of Serendipity – Institute for Black Arts and Heritage. Brookes has pioneered the establishment of an annual dance festival in Leicester since 2011, Let's Dance International Frontiers, and coordinates the high profile annual Black History Month Leicester.  With Serendipity she has produced heritage initiatives Lost Legends: 30 Years of Black History Month in Leicester (2016-2017) and Archiving the Past: Reflecting the Future (2018-2020) and currently Unearthed: Forgotten Histories.  Brookes has edited over 22 publications focusing on Black arts, heritage and culture.  She was awarded an MBE in 2022.