Wednesday 22 March, 10.45am – 11.30am
Parallel Sessions 1a, 1b & 1c
Hosted online
Session 1a
Chair: Dr Anna Scott
Alison Breese, Heritage Assessment Advisor/Historian, New Zealand
'Facilitating Change: The challenge of telling the stories of our past through technology'
Abstract
In 2019, Alison submitted the University of Otago's first digital MA thesis aimed at showcasing archives and cultural heritage through multimedia technology. This presentation covers how Alison enabled accessibility of her research outside of academia and the importance of collaboration. It will cover the challenges Alison faced with being the first to undertake this style of thesis and ways Alison overcame issues around enabling an accessible, interactive history.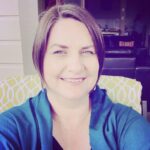 Alison Breese
Heritage Assessment Advisor/Historian
New Zealand
Alison is a Heritage Assessment Advisor for Heritage New Zealand Pouhere Taonga and historian for the company Museograph. She has had over 20 years' experience in archives and research and recently completed the first digital Masters of History at University of Otago in 2020. Known as the "Loo Lady", Alison's specialist topic is Dunedin underground toilet history and is invited to speak regularly across the country on the topic. You can check out her work at loolady.nz and museograph.co.nz.
Session 1b
Chair: Dr Jim Cheshire
Jonathan Chevallier, CEO, Charity Digital, UK
Delphine Jasmin-Belisle, Head of Development and Membership, The Heritage Alliance
'Building innovation and entrepreneurship with digital in heritage organisations'
Abstract
Charity Digital will share their experiences as the leaders of the Heritage Digital Academy which was a mass participation programme focused on developing the use of digital to support innovation and entrepreneurship in the heritage sector. With participation from 643 unique individuals from 526 unique (and predominantly smaller) heritage organisations the programme had extensive reach across the UK and into different areas of heritage. In this presentation Charity Digital will share more details of the programme's impact, learnings and recommendations for the future.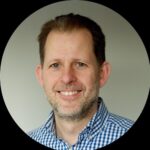 Jonathan Chevallier
CEO
Charity Digital, UK
Jonathan Chevallier is CEO of Charity Digital, a charity focused on helping social impact organisations to increase their impact through their use of digital technology. His key expertise is in guiding digital transformations for organisations of all sizes. Prior to joining Charity Digital Jonathan held multiple senior technology, marketing and corporate development roles before becoming CEO of medical technology start-up Oxehealth, leading it through the critical early years to commercial traction. As an active supporter of culture and heritage he was delighted to take a leading role in the formation of the Heritage Digital Consortium in 2019 and its subsequent delivery.
Delphine Jasmin-Belisle
Head of Development and Membership
The Heritage Alliance, UK
Delphine Jasmin-Belisle is the Head Development & Membership for the Heritage Alliance, the advocacy body representing the independent heritage movement in England. Passionate about the sector's sustainability, she designed several sector support programmes including Heritage Digital and Rebuilding Heritage supporting over 2200 UK heritage organisations. In partnership with Timmus Research she delivered the DASH Survey 2021 which gathered the views over 4,500 heritage staff, and volunteers on digital skills and aptitudes. Previously, Delphine managed a portfolio of English Heritage sites across the Yorkshire Coast and Moors.
Professor Carenza Lewis, Professor of Public Engagement with Research, University of Lincoln, UK
'BBC's 'The Archers' and the wellbeing impact of online conferencing'
Abstract
Online conferencing has increased access to specialist knowledge for millions but its psychological impact is not widely considered. This paper analyses a two-day online conference in which researchers discussed the BBC radio soap opera 'The Archers', intangible cultural heritage loved by generations of listeners since the 1950s. Grounded theory coding of conference feedback responses showed a positive psychological impact, and indicated this was because it offered happiness, learning, connection, caring and escapism. Noting the correlation between these themes and wellbeing recommendations by NHS England, the paper concludes by suggesting future conference organisers should consider how online formats might support wellbeing.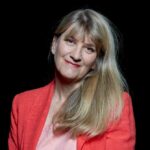 Professor Carenza Lewis
Professor of Public Engagement with Research
University of Lincoln, UK
Professor Carenza Lewis MA ScD FSA FHEA FRSA is an archaeologist and professor of public engagement at the University of Lincoln. In former roles she has investigated hundreds of archaeological sites, been a presenter on the iconic Time Team TV series (now returning on YouTube) and directed archaeological outreach at the University of Cambridge. At Lincoln, her co-created and collaborative research is advancing understanding of the social impacts of public engagement with heritage, with a particular focus on the wellbeing impacts of hands-on participation in local archaeological projects, through fieldwork in rural and disadvantaged communities across England and Europe.
Session 1c
Chair: Melina Smirniou
Lara Band, MA student/independent researcher, UHI/Independent, UK
'The Unseen Heard – a geolocated walking tour'
Abstract
The Unseen Heard was a 10 stop geolocated Soundtrail produced from archive sources for the Power of Women Festival, Thanet, UK, 2021. It was produced as a direct response to. The Soundtrail was a direct response to challengers including the gender-biased histories of place still endemic across heritage. This paper/presentation will look at the background and production of the Soundtrail. Through this, it will question unconscious bias in heritage 'production', look at creative, immersive and engaging ways to address this through community co-production.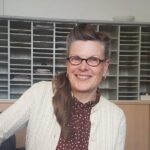 Lara Band
MA student/independent researcher
UHI/Independent, UK
Now a freelance researcher, from 2016-2022 Lara was a regional lead for CITiZAN's East Kent Coast Discovery Programme, a national public archaeology project. With a long career in heritage, arts and culture Lara's work has included field archaeology in the UK and Finland, designing and building digital and physical exhibitions for Åland Maritime Museum and spending two years collaborating on immersive experiences with a cultural association in France. She is particularly interested in making heritage interesting, accessible, relevant and useful to the widest audience possible and sees creative, transdisciplinary and multimedia crossovers as a powerful way to achieve this.
Rosie Dyson, Digital Collections Officer, Leeds University Special Collections, UK
'Using the Women's Aid Federation of England Archive as a case study for integrating hybrid collections'
Abstract
This paper shares the innovative approach taken to integrate the paper and digital records in the Women's Aid Federation of England Archive, increasing discoverability and access for researchers. The Women's Aid Archive is a large, hybrid collection documenting the charity's approaches to tackling domestic abuse from its radical beginnings in the 1970s. This paper will discuss the full workflow used to create a single collection hierarchy, successfully integrating both paper and digital catalogue records.
Rosie Dyson
Digital Collections Officer
Leeds University Special Collections, UK
Rosie Dyson is a Digital Collections Officer at Leeds University Special Collections where she works with digital and born digital material. Her background is in digitisation and she has also worked as a Collections Officer on two major cataloguing projects, the John Evan Bedford Library of Furniture History and the Women's Aid Federation of England Archive.