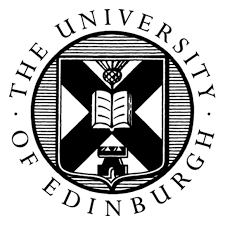 Prof Melissa Terras
Professor of Digital Cultural Heritage


Melissa Terras is the Professor of Digital Cultural Heritage at the University of Edinburgh's College of Arts, Humanities, and Social Sciences, leading digital aspects of research and building digital capacity in the new Edinburgh Futures Institute. Her research focuses on the use of computational techniques to enable research in the arts, humanities, and wider cultural heritage and information environment that would otherwise be impossible. With a background in Classical Art History, English Literature and Computing Science, her doctorate examined how to use advanced information engineering technologies to interpret and read Roman texts. She is a Turing Institute Fellow 2018-2020 and an Honorary Professor at UCL.
Her work includes Image to Interpretation (2006, OUP), Digital Images for the Information Professional (2008, Ashgate), the representation of academics in children's literature  with Picture Book Professors (2018, CUP), The Professor in Children's Literature (2018, Fincham Press), and she has co-edited Digital Humanities in Practice (2012, Facet) and Defining Digital Humanities (2013, Ashgate).
Melissa is general editor of Digital Humanities Quarterly, and on the editorial board of the Journal of Digital Scholarship in the Humanities, and serves on the Board of Curators of the University of Oxford Libraries, the Board of Trustees of the National Library of Scotland, and several advisory boards. She is a Fellow of CILIP and the British Computer Society, and a Chartered IT Professional. Melissa was the Co-Investigator of the the EPSRC funded Centre for Doctoral Training in Science and Engineering in Arts, Heritage and Archaeology (SEAHA), program chair of the major international conference Digital Humanities 2014, vice-chair of DH2013 and outgoing chair of DH2015. Melissa is on twitter – @melissaterras.