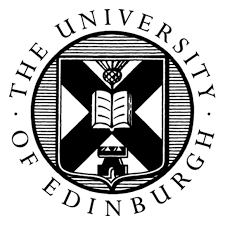 Prof Chris Speed
Chair of Design Informatics, University of Edinburgh
"Designing Value within a Digital Heritage Economy"

Prof. Chris Speed is Chair of Design Informatics at the University of Edinburgh where his research focuses upon the Network Society, Design for the Digital Economy, and The Internet of Things. Chris collaborates with a wide variety of partners to explore how design provides methods to adapt, and create products and services within a networked society. He especially favours transgressive design interventions, to help identify and promote the values we care about most, including coffee machines that order their own ethical supplies, hairdryers that ask you to wait for the right time to blow dry your hair, and apps for sham marriages. Chris is co-editor of the journal Ubiquity and co-directs the Design Informatics Research Centre that is home to a combination of researchers working across the fields of interaction design, temporal design, anthropology, software engineering and digital architecture, as well as the PhD, MA/MFA and MSc and Advanced MSc programmes.
Chris has an established track record in directing large complex grants with industry partners, being involved in 25 research grants (leading on 10) since 2009 across ESPRC, ESRC and AHRC. He was PI to the EPSRC funded Tales of Things project that collaborated with museums, galleries and the international charity Oxfam to add stories to second hand artefacts. Chris also led the Walking Through Time project that replaced contemporary Google maps for historical maps of Edinburgh, allowing them to walk over forgotten railway tracks and swim in long lost Lochs. Recently awarded £6m (£5.5m AHRC & £0.5m SFC) to lead the Creative Informatics R&D Partnership, one of the nine AHRC funded Creative Industries Clusters, Chris is working with tech start-ups to explore data driven innovation for museums, galleries and libraries.